FOR ANYONE WHO THINKS THE FORFEITURE LEADS TO DEFICIT, THIS ONE'S FOR YOU:
Wondering how we pull those things together since July 2014? It may be an enigma for others who do not know us yet. That, despite those FOUR years under the eyes of criticisms, judgements and underestimations, Eye Know Right managed to bring up the mess and turned them all to be an armour for badassery to stay this far.
WE ARE THE ONES,
Who break wrong rules, the ones who do not conform to the normalities and won't give an "F" in doing our "S" for our passion in realizing of what we believe in.
Our four years of battle for retribution made us forfeited in some ways and made us experts for delays, rejections and underestimations. Through these four years, we faced forfeiture and embraced it as one of our badges for being the badass underdogs as we are.

Fate may sometimes have this hard ass for allowing our July 8 Anniversary date to be forfeited. But we made a deal with time that August 4 would be the best date for our "FOURfeited" get-together at Saguijo, Makati. This is the forfeited us, and this is our FOURfeited celebration. Not the typical-type but a badass one, for the entire Eye Know Right solid allies by the whole Eye Know Right crew.
WE'RE IN THIS TOGETHER,
This time, we are joined by all those solid people who supported us all throughout to share the badassery and allowed not the rejection, underestimation and criticism for our celebration to take place. Giving the spotlight for "'SANG BANDA" Top 3 Winners, DANIDEA, CHIQUERELLA and WITH THE FELLAS as they rocked the opening phase of our FOURfeited celebration.
As we already know, they were the top picks from 121 band entries which dared to answer the quest for that "pinaka-maangas na banda para sa Eye Know Right's 'SANG BANDA".
DANIDEA as the "'Sang Banda Champion" who got the luck for this year and sang "SHADE" the song that they wrote and dedicated for Eye Know Right. Followed by the CHIQUERELLA with their "WHAT NOW."
Meanwhile, these awesome WITH THE FELLAS also stole the slot for for the 3rd spot with their song "RISE AGAIN."
Never been alone in this FOURfeited journey because of our benevolent partners like HILLSIDE HOSTEL Heading all the way from La Union just to join the insanity and fun-filled FOURfeited get-together, and gave some lucky badasses a 7-day free stay at their place!
And of course, how could we miss the best media partners in town? A never-ending "thank you" won't be enough for INDIE MANILA, MANILA CONCERT JUNKIES, RADIO MANILA, and SUPPORT YOUR LOCAL INDIE SCENE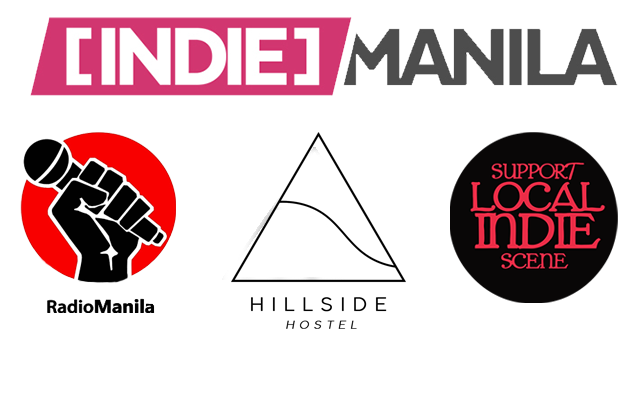 WE DIDN'T GRANT YOU PLAIN PROMISES,
But a curse instead, that this is not just an ordinary celebration but a get-together of the people behind Eye Know Right and their solid allies.
Freebies, selfies, and cheers stormed down the place leaving everyone with satisfying? Nope, but rather an emerging thought that we are indeed those FOURfeited underdogs that a Bastard, Boss, Bully and Burgis could ever wanted.
Watch more EKR videos here:
https://www.youtube.com/channel/UCE8q1DBXLh5altNrDQIS18w