Eye Know Right got the chance to meet a bad*ss rider, motorcycle custom-builder and the Boss of Tokwa Party Garage, Jerish Abac; who grinds hard to fulfill his dream of having a hub where he can freely express his creativity when it comes to modifying motorcycles. His Tokwa Party Garage is a motorcycle customization shop of all types and opens for all motorcycle enthusiasts.
Before he starts a project, Jerish makes sure that his and the client's designs will be put up together to meet their ideal output.
He was only 18 years old when he got his first Honda Dio scooter and started to try his creative concepts into action. He's too passionate for tinkering motorbikes; he even sacrificed his full-time job just to devote his life to it.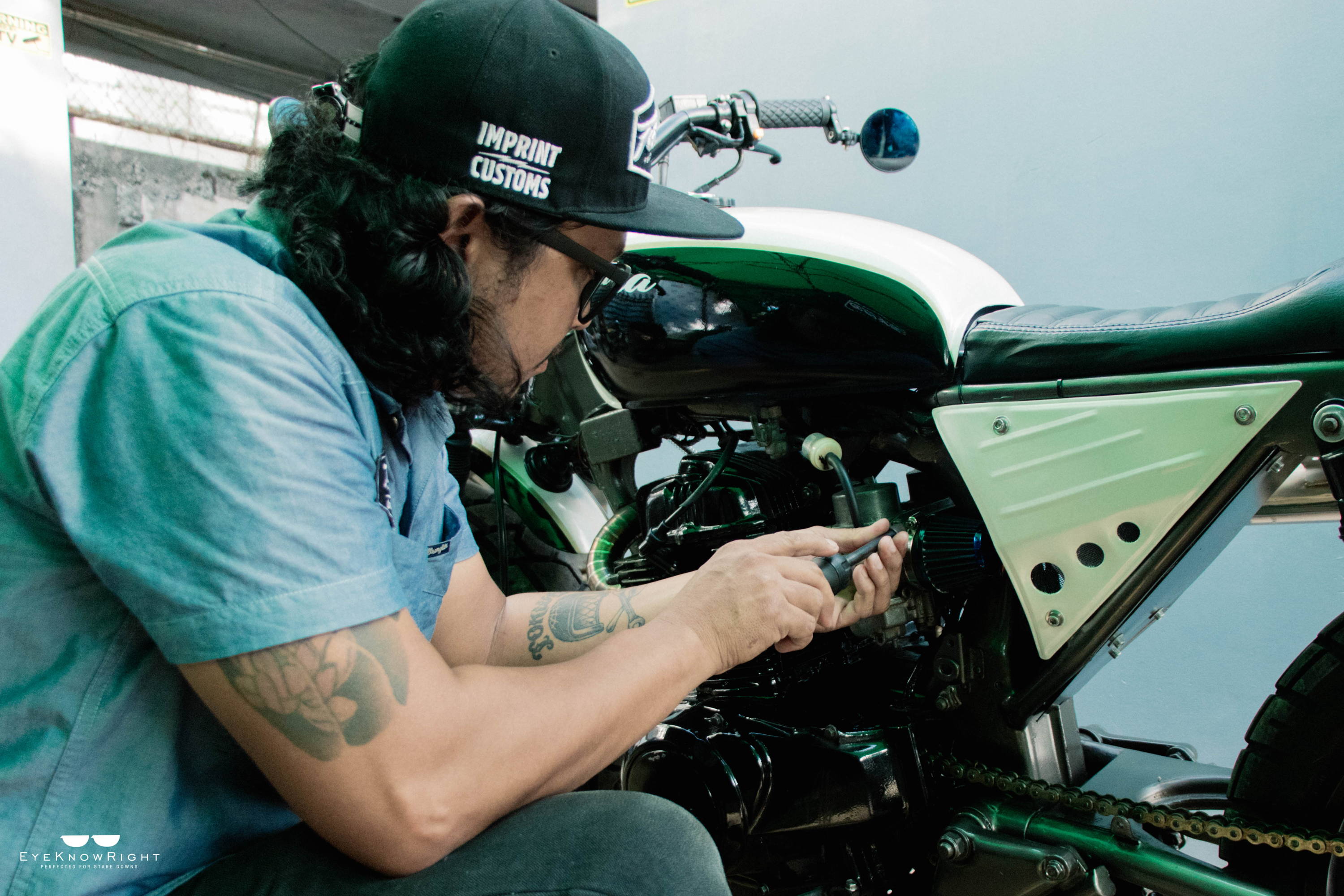 How does Jerish Abac, a bike custom builder inspires himself and starts his day? Well, his answer: "(At 8:00AM habang nagka-kape) Magi-imagine lang, tititigan ko lang, tapos mayamaya gagawin ko na yung motor"
While we're still in awe in his team's creatively-built bikes, Jerish took a moment to share tips that will fuel your thoughts on how you can be ready to customize your dream and put it into life, like how Jerish did it:
Ginagalingan ko lang, at sipag"- Jerish Abac – For this boss, talent alone is not enough to run the extra mile. But persistence and choosing your passion every day were the keys to work hard and achieve something from your craft.
Learn and unlearn from the Boss – Jerish may be a boss to his garage but his humility and gift taught his team not to follow him but to learn from him instead.
On the other shade of the process and also from Jerish, sometimes you'll encounter people who will always try to tear you down like the stereotypical boss that hinders you to reach your potentials and live out your dream; so always try to learn to disregard and unlearn what they say about you, then prove them wrong by persevering on what you really want to do.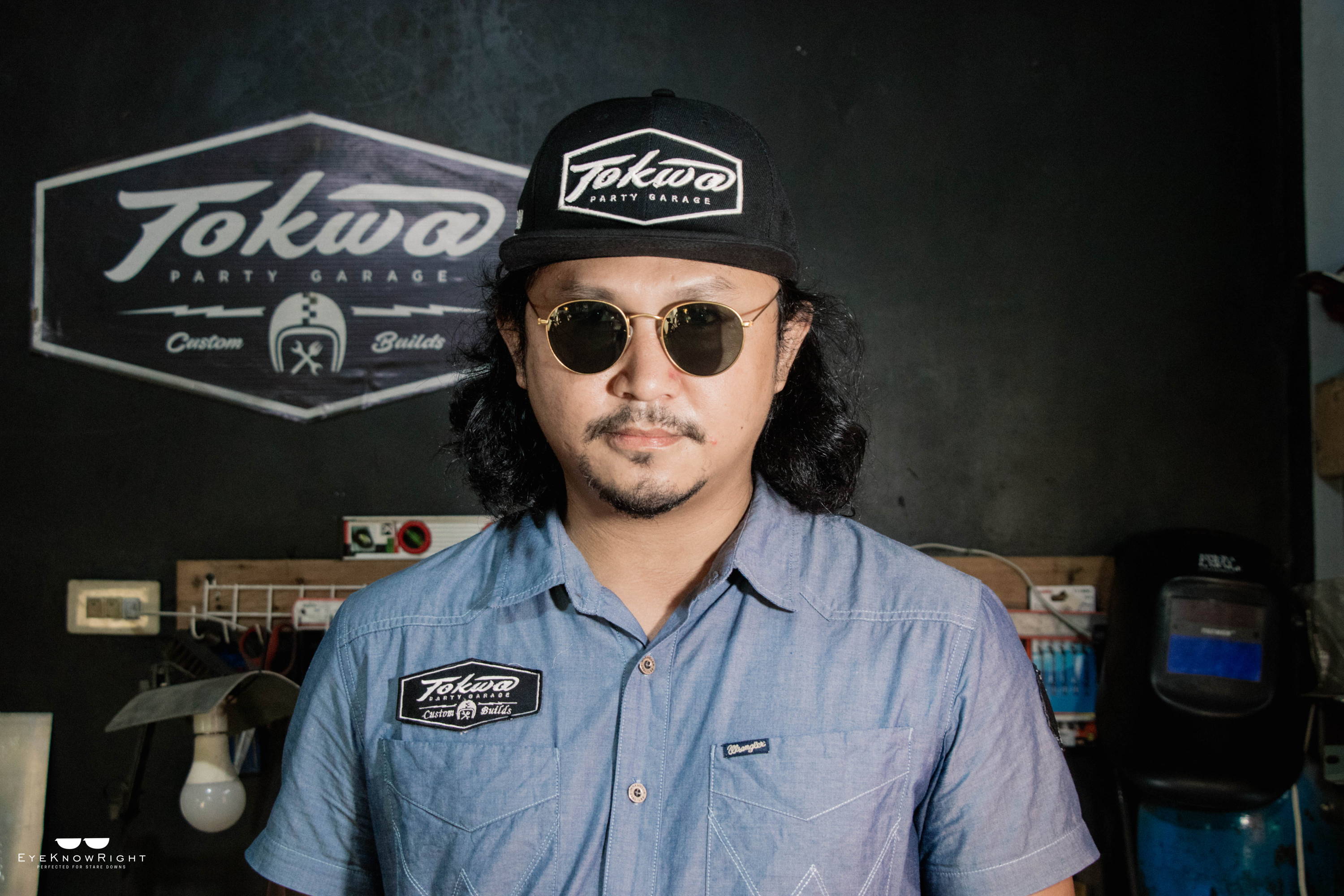 Pressure and challenges often lead to the best road -When the timeline gives him pressure to finish a project within a specified date, he always remind himself that it is okay not to be in a rush because from what he said: "May mas the best (design) pala na magagawa ka kaya tumatagal.\
Use your gift to give-back – While stripping-off and rebuilding motorcycles, Eye Know Right's allied Tokwa Party Garage boss didn't forget to give back something from his hard work. Like his plan of donating a certain percentage of each custom-built bike for campaigns like School Project™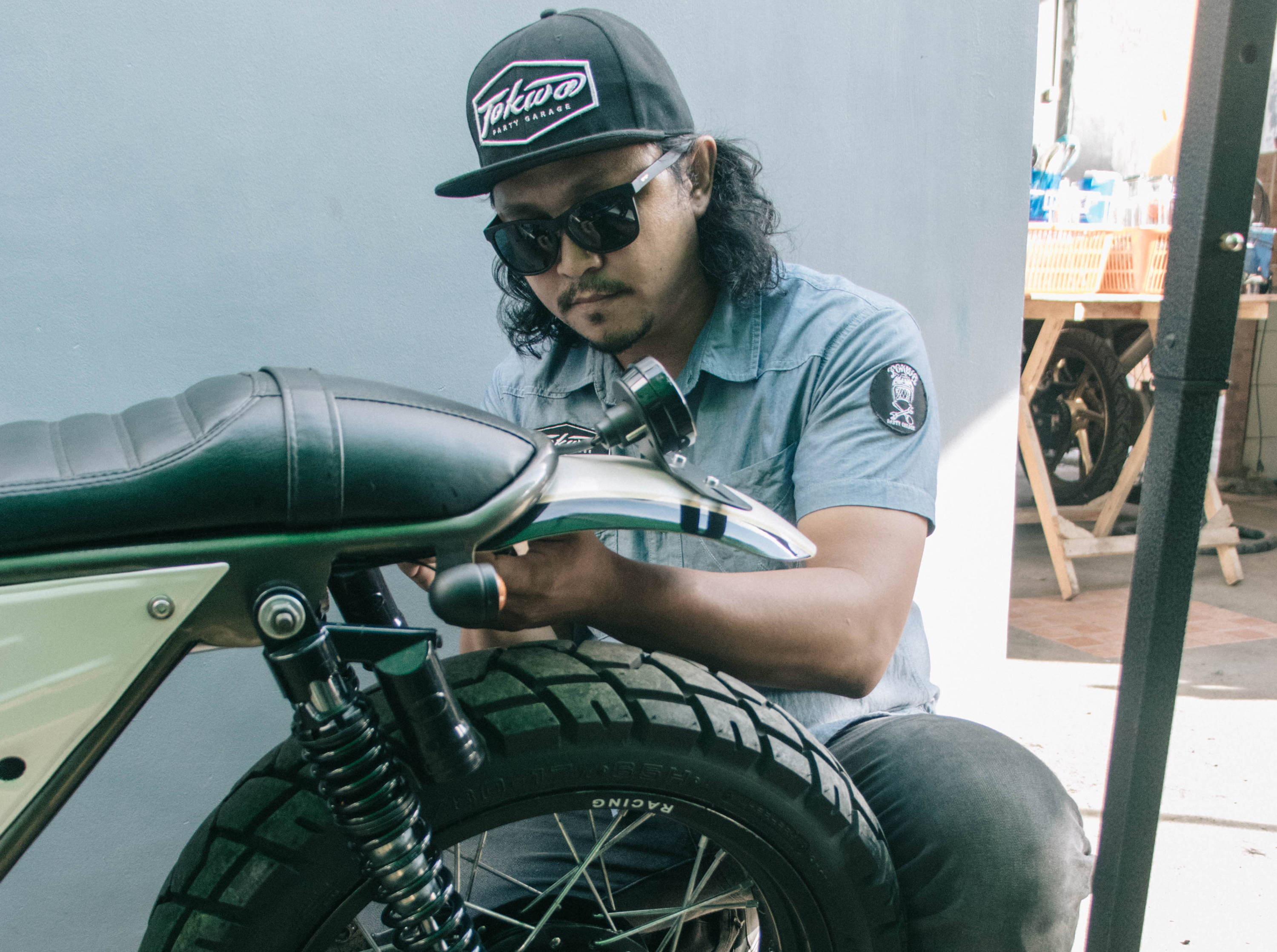 So if you want to unfollow and unlearn everyone's ideal way of realizing their dreams, these few tips from Jerish Abac may help you to weld a dream of your own and enjoy the final output soon while never forgetting to give back to aspiring artists.
Jerish Abac is now an ally on fueling the young ones to dream like him, by collaborating with Eye Know Right's School Project™ that aims to give the street kids a chance to study art for free.
You too can collaborate with us by purchasing one Shadies™ at a time and influencing others to know about School Project™
"Naisip ko na yan noon pa na isama sa build ko yung para sa campaign na yan sa mga bata, yun yung gusto kong mangyari ngayon. Para atleast yung blessing maibalik ko tsaka maitulong ko" - Jerish Abac."
Drop that piece of stuff and go straight to Tokwa Party Garage because Jerish is waiting for you there!
Location: 4th E. Hermosa st. Gremville, Pateros, Metro Manila, Philippines